Auto Protect Systems are the leading supplier of
Errecom products in the Middle East.
Errecom have established themselves as one of Europes premier supplier of air conditioning products for the automotive and HVAC segments. Their products not only enhance the performance and efficiency of air conditioning systems but also attack the microbial particles such as bacteria and spores that can build up in these systems and cause harm. Regular use of
Errecom products will ensure an efficient and hygienic air conditioned environment for your car, bus, train or office environment which is so important in warmer climates.
Errecom products meet international standards such as BSEN1276.
Air Conditio
ning Performance Enhancers

We have three main products that can improve, in a matter of minutes, the effectiveness for vehicle air conditioning systems:


Cool Shot

A powerful, yet safe, synthetic catalyst that improves the performance and efficiency of any A/C or Refrigeration System.
How does it work?
Cool-Shot's active ingredients, two synthetic catalysts, combine with superior lubricating agents, catalyse the system lubricants, improving lubricity and reducing the thermal effect on the internal walls of the evaporator and condenser coils.
Benefits
Enhance the performance of any A/C system
Especially effective with older A/C systems
Delivers colder vent air faster (approx 2 - 4 C)
Minimum 20% energy saving
Reduces annual maintenance costs by approx 20%
Significantly reduces Co2 emissions
Extreme Leak Stop

Extreme is specifically designed for the safe repair of small refrigerant gas leaks that frequently occur with metal and rubber vehicle A/C system components.
How does it work?
The critical ingredients of Extreme are triggered into action only when there is a leak, mechanically building a flexible permanent seal. See video
here.

Benefits
Permanently seals refrigerant leaks in both metal and rubber system components
Ideal preventative - reacts to leaks through 12 months
Highly visible with UV lamp
Significantly reduces compressor noise and vibration

PAG Lubricants for Vehicle A/C System with R134a
PAG (POLYALKYLENE GLYCOL) Lubricants are not miscible with POE (SYNTHETYC POLYOL ESTER) Lubricants.
Available with Fluorescent U/V Dye.
Available in following sizes: 60 ml Cartridge - 250-500 ml and 1 Liter Container - 5-25-200 Liters Tank.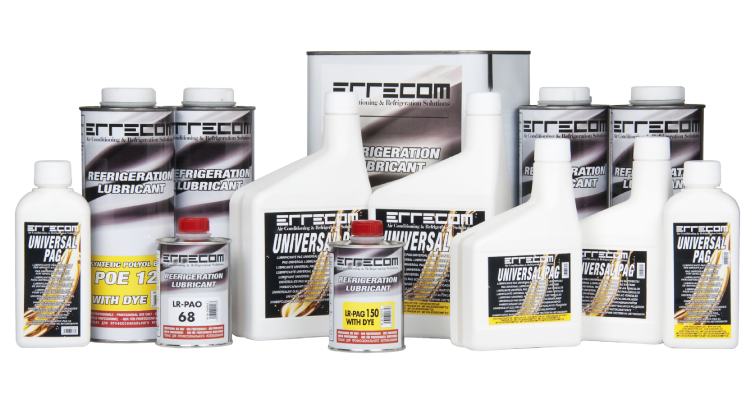 Air Conditio
ning Purification
And for sanitizing the air conditioning systems to remove fungus, bacteria and other harmful pathogens and stale smells:
Ultrasonic Nebulizer with 48 Applications ATOM MACHINE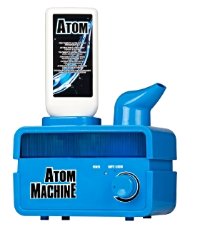 ATOM MACHINE is a powerful electronic ultrasonic nebulizer designed to atomise the specially formulated Atom sanitising liquid, the resulting fine vapours (less than 5 micron) are distributed by the vehicles A/C System to sanitise and deodorise the cockpit and A/C System. The Atom Machine is supplied with 48 Sanitising Treatments of 250ml. ATOM MACHINE provides an effective yet economical sanitising and deodorising solution.
Features:
Power supply: 220V – 50/60 Hz
Operating temperature: 0 °C ÷ 60 °C
Nebulization rate: ≈ 390 ml /h
Dimensions: L170 x P110 x H170 mm
Weight: 0.7 Kg
Ultrasonic Nebulizer PUREZONE MACHINE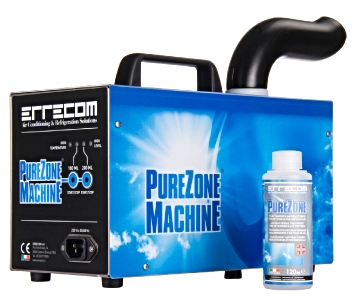 PUREZONE MACHINE An electronic ultrasonic nebulizing device designed to atomize liquids that are then distributed by the A/C System's Recirculation System for sanitizing and/ or removing odours. The PureZone system atomizes liquid to create large quantities of fine particles (less than 5 micron's in diameter) at ambient temperatures. Such small particles (<5microns) do not easily condense on the surfaces they encounter, hence, they fully propagate in the A/C system and room/cabin. The PureZone Machine is built to the highest specification and powered by the mains to ensure sufficient quantities of particles are generated to effectively eliminate all micro-organisms and odours. Where liquid is vaporized by heating to a high temperature or propelled via traditional aerosol, the active ingredients are not able to provide the deep penetration and coverage required to guarantee 100% effectiveness. The size and the weight of the particles delivered by heat or aerosol cause prompt precipitation and condensation. One PureZone antibacterial treatment delivered via the Machine takes approximately 12 minutes at 20 °C and automatically stops once the minimum liquid level is reached. At higher ambient temperatures, treatments will typically be shorter and at lower ambient temperatures marginally longer.
Features:
Power supply: 220V – 50/60 Hz/em>
Power supply plug: Schuco
Noise level: ≤ 70 dba
Operating temperatures: 0 °C to 60 °C
Tubo di 3 mt con gancio
Nebulization (atomization) rate: ≈ 500 ml/h
Dimensions: L285 x P130 x H210 mm/em>
Weight: 3.1 Kg
Purezone Foam safely, deeply and quickly cleanses internal air passage surfaces, including the A/C evaporator, clearing away odour-causing residuals and impurities. Designed to suit any air-conditioning system, passenger car, commercial vehicle, bus or building without the need for further equipment or dismantling. It is easy to use and fast reacting, leaving a fresh pleasant smell.
How does it work?
Each can comes with its own "Canula" (long hose attached to the nozzle) allowing deep penetration of the foam, the foam expands and touches all the surfaces dissolving dirt and impurities, the foam then turns to fluid and pulls the impurities with it, draining out through the evaporator drain holes.
Benefits
Smart solution - Easy to apply
Leaves vehicle and interior smelling fresh and clean
Effective and deep cleansing action
Provides fresh clean air